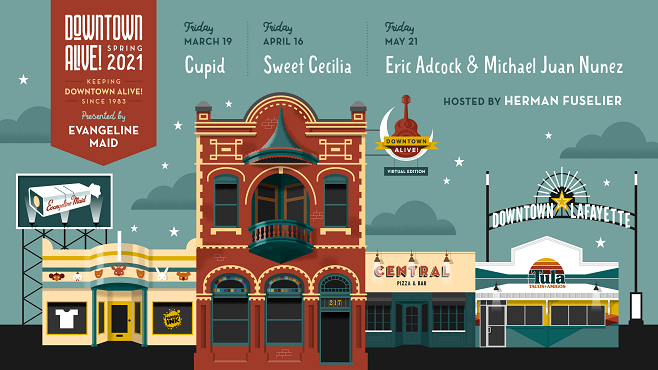 Lafayette's concert series known as Downtown Alive! is returning this spring to a screen near you. That's right! Officials from Downtown Alive announced that in order to protect the public and ensure the safety of everyone involved, Downtown Alive will once again be held virtually. The digital concerts will kick off in March on the third Friday of each month.
The shows will be streamed online through the DTA!'s Facebook page starting at 6:00 pm. You can enjoy the music live from the comfort of your home or by attending a watch party at certain locations in Downtown Lafayette.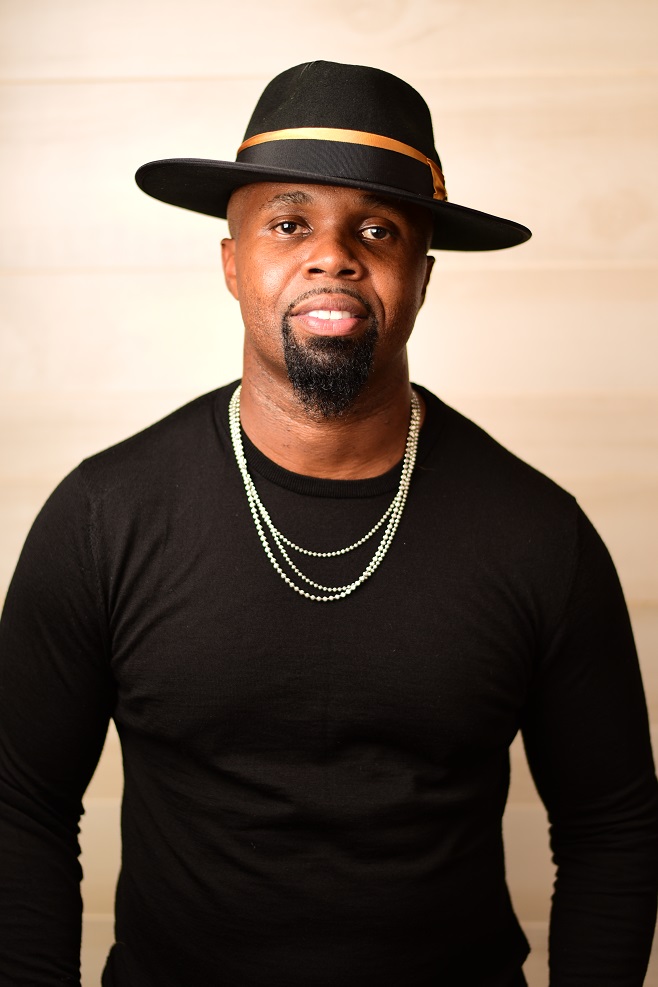 The first show will feature Lafayette's own Cupid on Friday, March 19. Now, would be a good time to start practicing the CUPID SHUFFLE in your living room.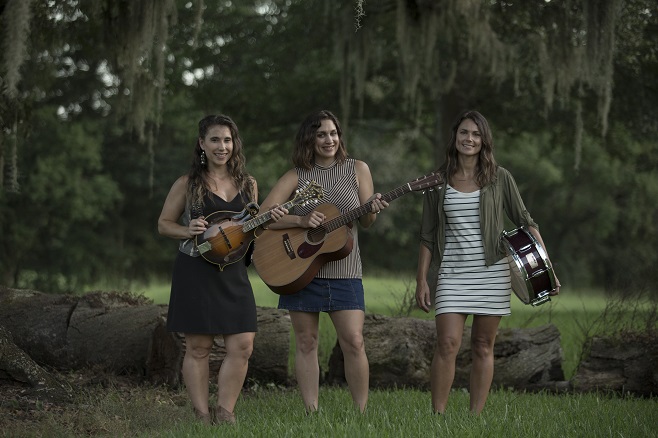 The next show will showcase the Grammy-nominated Americana trio, Sweet Cecilia on Friday, April 16. Sweet Cecilia is a trio of sisters who offer a Cajun-influenced folk rock sound.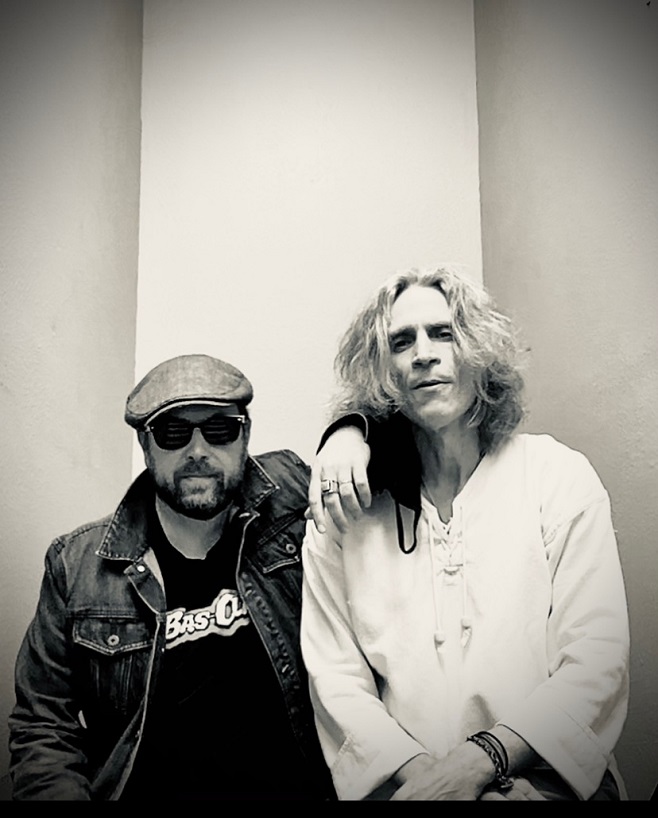 The final act to close out the Spring DTA season will be Eric Adcock and Michael Juan Nunez. The Grammy-nominated duo will present a bluesy soulful show on Friday, May 21.
Find out more about Downtown Alive by clicking here.
Source: www.downtownlafayette.org/events-landing/downtown-alive/