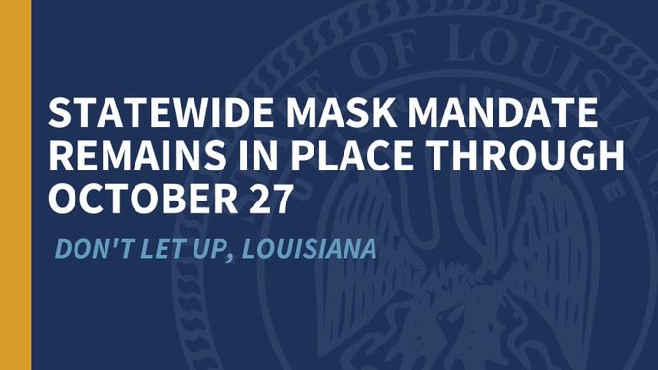 Gov. John Bel Edwards announced on Tuesday afternoon that he would be extending the statewide indoor mask mandate for another four weeks.
The mandate was initially issued on Aug. 4 and initially expired on Sept. 1, as Louisiana struggled with the highly contagious delta variant. Edwards then extended it until September 29th before today's announcement
The number of cases and hospitalizations have dropped in the last few days and the vaccination rate as of today is more than 45% according to John Bel Edwards.