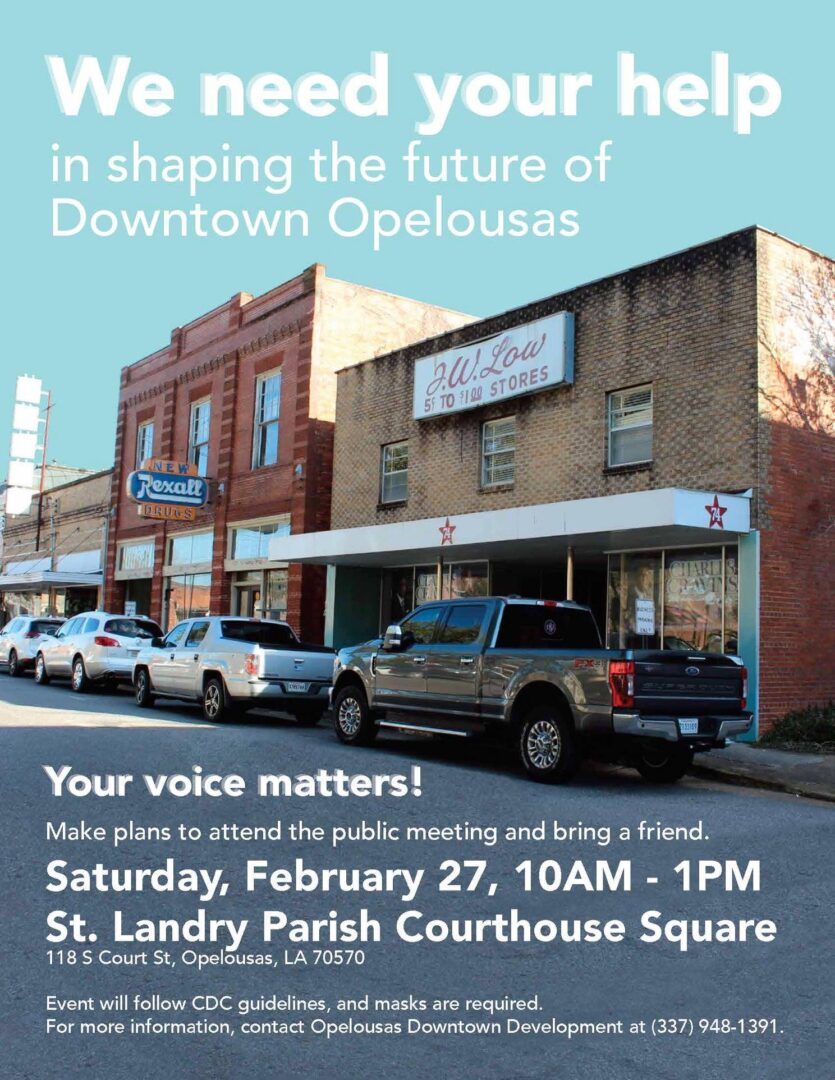 Here is a chance to share your thoughts and opinions!
There is a public meeting coming up in Opelousas. The event is hosted by the Opelousas Downtown Development District. The public is invited to help develop a Downtown Master Plan for the city of Opelousas. Some of the topics that will be discussed include ideas concerning historic preservation, new businesses, and ways to create a visitor-friendly atmosphere.
The meeting will be held outside on Saturday, February 27th from 10 am to 1 pm at the Courthouse Square located at 118 South Court Street in Downtown Opelousas.
Please wear a mask when attending. All CDC regulations will be followed. For more information, call 337-948-1391 or click here. Check out the Facebook page.