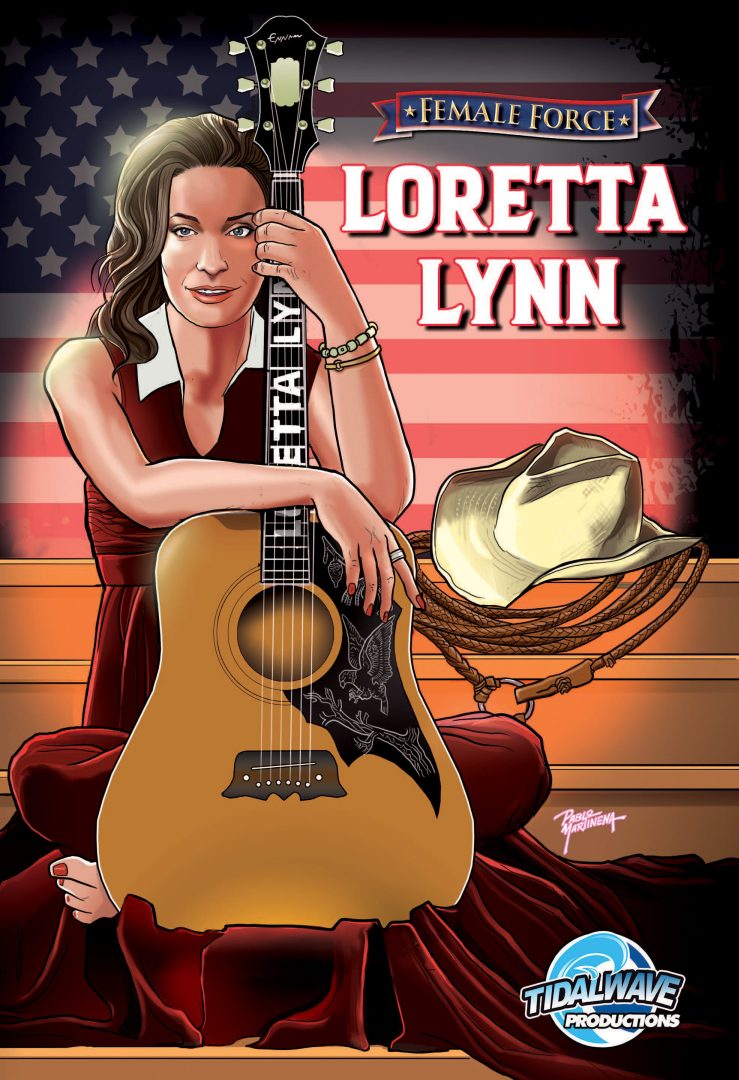 Loretta Lynn, the Legendary Country singer, is being featured in a comic book. Before her recent passing, Loretta Lynn was working on a project with TidalWave Comics. It is a 22-page comic biography book, written by Ryan McCall, called "Female Force: Loretta Lynn".
This comic will celebrate the life and career of Loretta Lynn. It was actually in the process of being released to the public when the Coal Miners Daughter passed away on Thursday, October 4, 2022.
Here is a statement from TidalWave Comics:
"Here at TidalWave, we have been looking forward to sharing our latest comic celebrating Loretta Lynn, which is scheduled for release October 5. It is bittersweet that we have learned our announcement coincides with the news of her passing. We hope that we were able to capture our admiration for the life and talent of a true American Icon. We extend our deepest condolences to her family and friends and we join with her leagues of fans in mourning Loretta Lynn, a country music legend. We have been working with her staff making the book available at her museum." – said publisher Darren G. Davis.
The author of the comic, Ryan McCall said that he started creating the comic on Loretta's 90th birthday.
This is Ryan McCall's statement:
"I started writing "Female Force: Loretta Lynn" on Loretta's 90th birthday as a tribute to one of the most relatable celebrities the world has ever known. People who didn't know anything about country music knew who Loretta Lynn was. I join the world in mourning the loss of this legend. There will never be another person like Loretta Lynn."
Source: TidalWave Comics