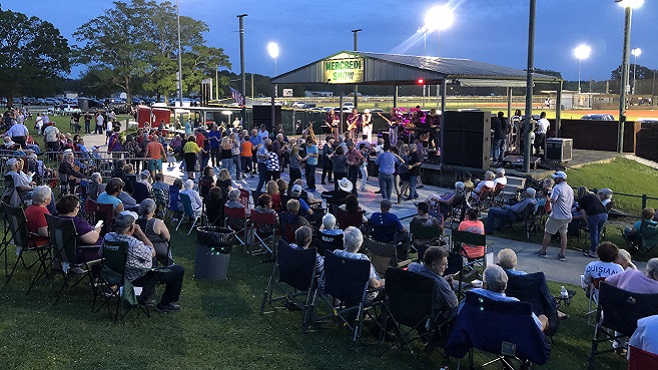 The Mercredi Show returns to Pelican Park in Carencro. The weather's going to be great! You can enjoy an evening of great music, food and dancing! Admission is free.

Here's the rest of the schedule:

Sept 21 – Horace Trahan & the Ossun Express (Mustang 107.1's Craig Wall will be hosting!)
Sept 28 – Ryan Foret & Foret Tradition
Oct 5 – Darel Gros & High Rollin Band
Oct 12 – Junior Dugas & On Da Bayou
Oct 19 – Kevin Naquin & the Ossun Playboys
Oct 26 – Jamie Bergeron and the Kickin' Cajuns

Please leave your ice chests at home! Lawn chairs welcome.