Gibson, the world-renowned instrument brand, is teaming up with Julien's Auctions to help benefit Ukraine by raising funds and awareness. A limited edition run of Gibson guitars in the style of the Ukraine flag called "Gibson Guitars for Peace Ukraine" will be auctioned off.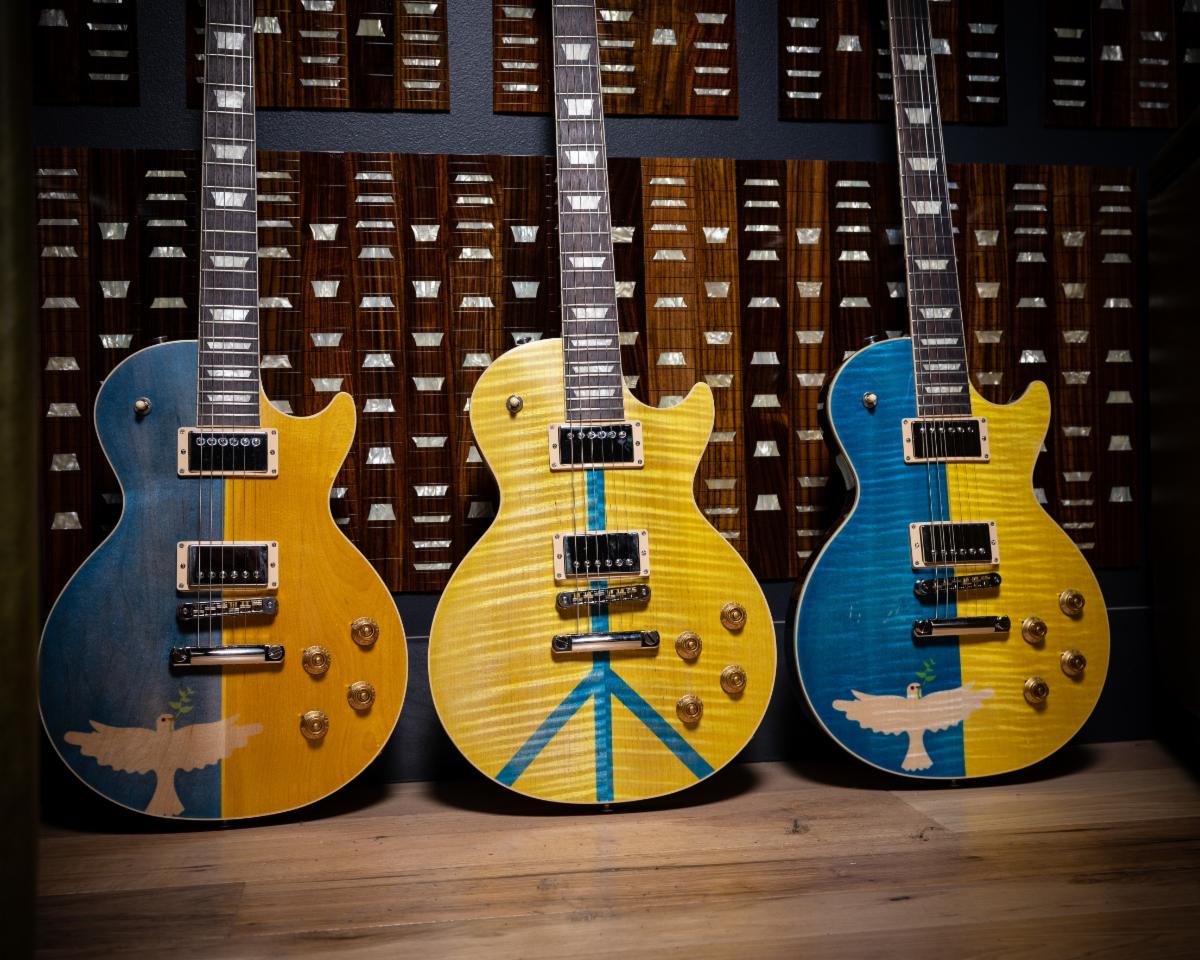 Autograph books signed by artists including Paul McCartney, The Rolling Stones, and more will be auctioned with the guitars. Bidding will open on October 11 and conclude November 11 through November 13. All funds from the auction will go toward current relief for the people in Ukraine.
Registration to bid in the auction can be before the sale here.
"Gibson Gives Guitars for Peace" can be purchased here.